The last two weeks since we came back to the south has just been amazing. Sometimes this place really seems unreal. Like our friend Michael said; "It feels like being in a postcard all the time". I couldn't have described it better. Southern Sri Lanka is the definition of paradise. Not only for the mileslong sandbeaches, perfectly framed by palmtrees, or the lush evergreen jungles, but first of all for the very, very beautiful people here. They are so pure, so genuinly nice people. I don't even know how many times we've been invited to homes for a cup of tea, or a big lunch or dinner of delicious home made rice and curry, or fruits (all kinds of exotic fruits that they have in their gardens). And when I have a morning walk around the village, I meet more people that I know than when I walk around my hometown. The other morning we woke up from the sound of our friend Predji's voice outside of our window; "Hello machan (my close friend)", he just stopped by to give us a couple of kilos of bananas from his garden.

Just look at this place. Sometimes it's hard to understand that we've been living here most part of this year. We're mostly alone on the beach, and when we want to hang out with people, we just walk a couple of hundreds meters around that little hill to get the dreamlike beach of Midigama where we have so many good friends.


The neverending beaches of Midigama <3

..or we drive a couple of kilometers the other way, to Weligama town and beach, so see other friends and surf.
Even those days that we're doing nothing special, becomes special. There is always something unexpected happening. Like yesterday, just after sunset, when we returned to "our beach" and got to watch like a hundred baby turtles crawling up from the sand and doing their first walk into the ocean. It was so so cool! So fascinating to see how they just born, crawl up from the sand and immediately start walking towards the ocean. We've watched so many big mama turtles coming up on the beach at night the last months, and laying hundreds of eggs, and now we got to watch them born!! I tried to capture them, but it was very hard as the sun had already gone down, and we also had to keep an eye on the dogs, who wants to eat them all! Actually, not many turtles survive that first walk to the ocean, simply cause the dogs love them.. also the eggs. So I am very happy that we've been in the right place at the right time, to save so many turtles! We've also helped our local friends to dig up so many turtle eggs and wrap them in leaves so that the dogs cant smell them, and then dig them down somewhere else. Our friends had saved thousands of turtles last year, by simply doing this! So cool. I really love turtles!

The last turtles coming out from the hole! Excuse the bad quality, but it was very bad light, and I couldn't really use the flash on newborn turtles..
We have also spent good times with our friends Michael and Vieri from Italy. They actually dropped us off at the airport when we moved from Norway in November, and we could have never thought to meet them again, so soon, in Sri Lanka! I've gotta say it again, I just love how I cross paths over and over again, with people from all over the world, in different places of the world, all the time while travelling. It has been so nice to show them our favourite places around, as well as exploring new ones together. Spending the days surfing on different beaches, and the nights jamming around a bonfire on another beach. 'La Bella Vita' for real.

We visited the colonial city of Galle at the same time as these lovely happy schoolkids!

We also explored a nearby lake, and it's little islands, with the guys and also our local friends!
It was a pure joy to have a little adventure with our friend Rowanta and her daughter! They were so happy to get out of the house. You see, Sri Lankan women are "meant" to stay at home, cooking and cleaning at all times..


On one of the lake islands we found this beautiful colourful temple
..and on another one we got shown how cinnamon is harvested in a lovely old couple's garden.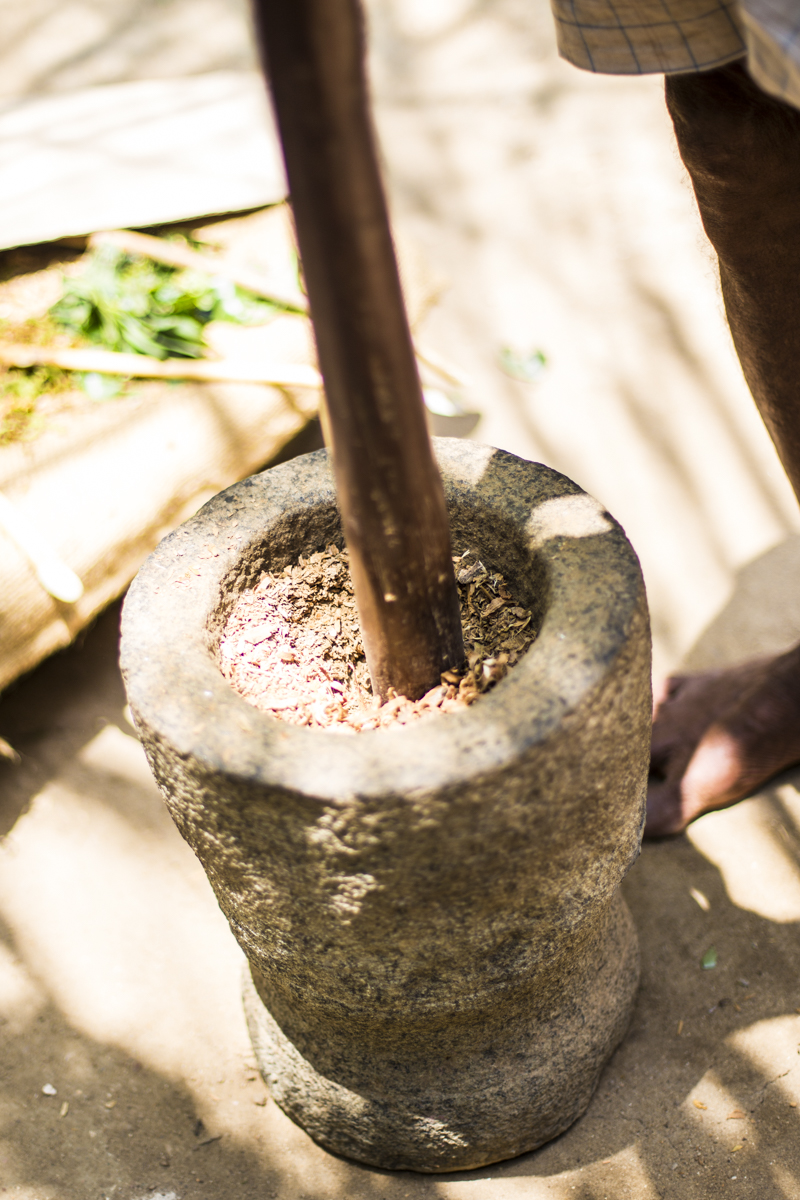 We also got to try some cinnamon tea! Real natural and tasty tea 🙂
They also had pink pinapples in their garden! I almost thought I was hallucinating from the heat, haha!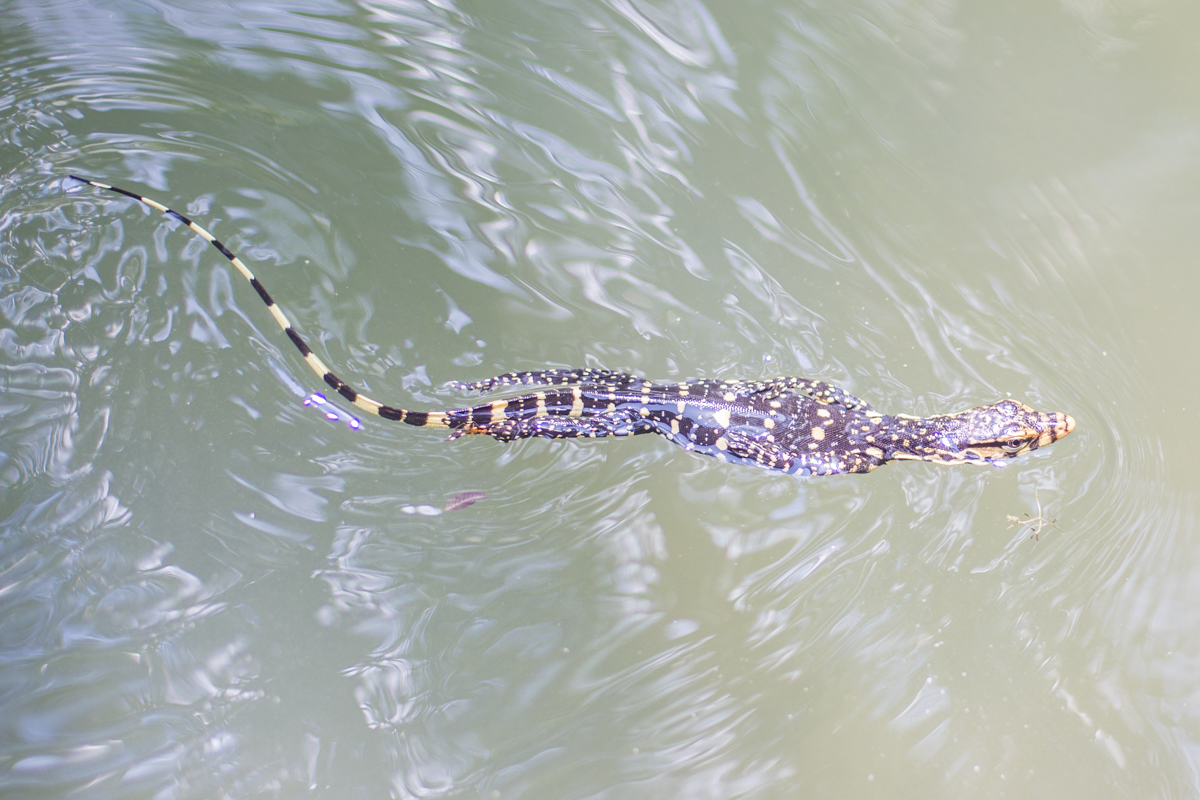 ..and then we met this little fella!

..and then we watched yet another magical sunset in Sri Lanka..
So this was just a little update and photobomb from our last weeks. We have now only one more month left in Sri Lanka, and we will make sure to enjoy every second of every day in this land of wonders.
I hope you all continues to follow our journey, and I wish you all a happy relaxing Sunday!
Peace and Love
Linnéa